Here you will find a list of many things that I love and why I love them. Hopefully it will answer some questions like, "Why the heck does she talk about beans so much?".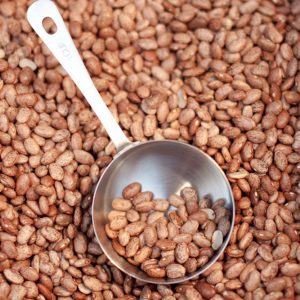 Beans-When my husband and I first got married, we were poor, not broke, but poor. God always kept us and we were not hungry, or sick, or unloved. It was in this time and the time following the births of our daughters that God helped me keep my family fed on beans. They were cheap, easy and healthy. They were our manna, and we still love them today. I will share many recipes with beans in them because they are wonderful and a constant reminder of God's sustaining hand.
My Vacuum-I cannot go on about her enough. She works hard, she is aging, but it does not slow her down or inhibit her ability to pick up crumbs and scraps and comb the carpet at the same time. Her name is Aunt Louise, and she has been a part of the family for 11 years now, she takes care of my family and seeks to liberate every room she visits from the telltale signs of crafty, snacky children. Well done!
My Pressure Cooker-I cannot plan my day. I just can't. I can create a list of  "to dos" that whirl around in my brain like overcharged electrons and futilely chase after them with a butterfly net but I cannot actually make a step by step plan of attack. Partly because I am a free spirit and I choose not to be tethered and partly because I'm insane and partly because I'm a mother, oh wait, I think I repeated myself there. So my pressure cooker allows me to come up with awesome meals, late in the day or early evening so that I don't have to plan! Thank you, you deserve a name. . . I shall call you Ethel. Goodnight Ethel, rest well, and know that we will play again tomorrow.
Soy Chorizo – Tastes like Pork Chorizo but without the whiskers or lips. Mmmmmm, whiskers.